WHO WE ARE
Freedom of Movement was founded in 2013 by brothers who had a passion for design and entrepreneurship, as well as a dream to create a proudly South African-born lifestyle brand.
Growing up in a house of 4 very social and sport enthusiastic boys, our parents had their hands full more often than not. In order to maintain some form of order, our Dad introduced a house rule called 'Freedom of Movement'. 'Freedom of Movement' had to be earned, through hard work and personal discipline.
So, if your academic performance at school was on par, you would have earned 'Freedom of Movement', meaning that you had proven that you could make your own decisions, and you were held accountable for them. This is what laid the foundation for us to understand the importance of hard work and discipline.
In 2013, after having qualified as a Civil Engineer and Chartered Accountants, we had earned the freedom to make our own moves.
HOW IT STARTED
At the outset, our vision was to create a proudly South African lifestyle brand that was founded on the core principles of quality, longevity, value and worth. We saw leather as the raw material that epitomised all four of these principles and so it was a natural starting point for our aspiring brand.
So, we launched the business out of a small room at the University of Stellenbosch, with one leather craftsman named Benjamin and a very old traditional leather-stitching machine. After a few months of determination and prototyping, we had developed two products that we took to market, the Benjamin, a classic leather briefcase, and the Bobby, a full leather adventure backpack.
And the rest is history…
We have continued to improve and grow our product offering that now includes a wide range of premium lifestyle companions. All our core products have unique names and identities, as we want our customers to personally connect with their chosen companions that share in their own lifestyle and adventures.
OUR MISSION
We want to be known as an aspirational and responsible South African brand that connects people through delivering authentic lifestyle products and experiences.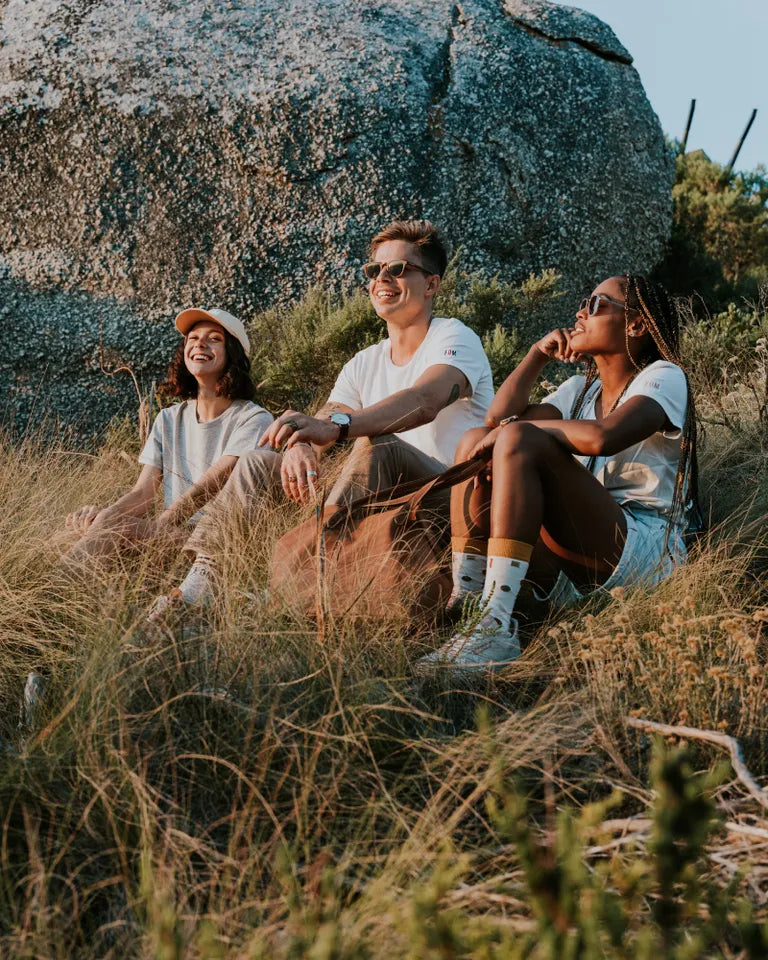 OUR VISION
The foundation on which our brand was originally built, rings true 10 years on, with the aim of inspiring others along the way to create their own destiny and live their lives with true FREEDOM OF MOVEMENT: the Freedom to dream | the Freedom to create | the Freedom to move.ᅠ
STAY FREE AND KEEP MOVING
Shop FOM