SPECIAL COLLECTION | NOW AVAILABLE
FOM x KOLISI
THE ZWIDE VELLIE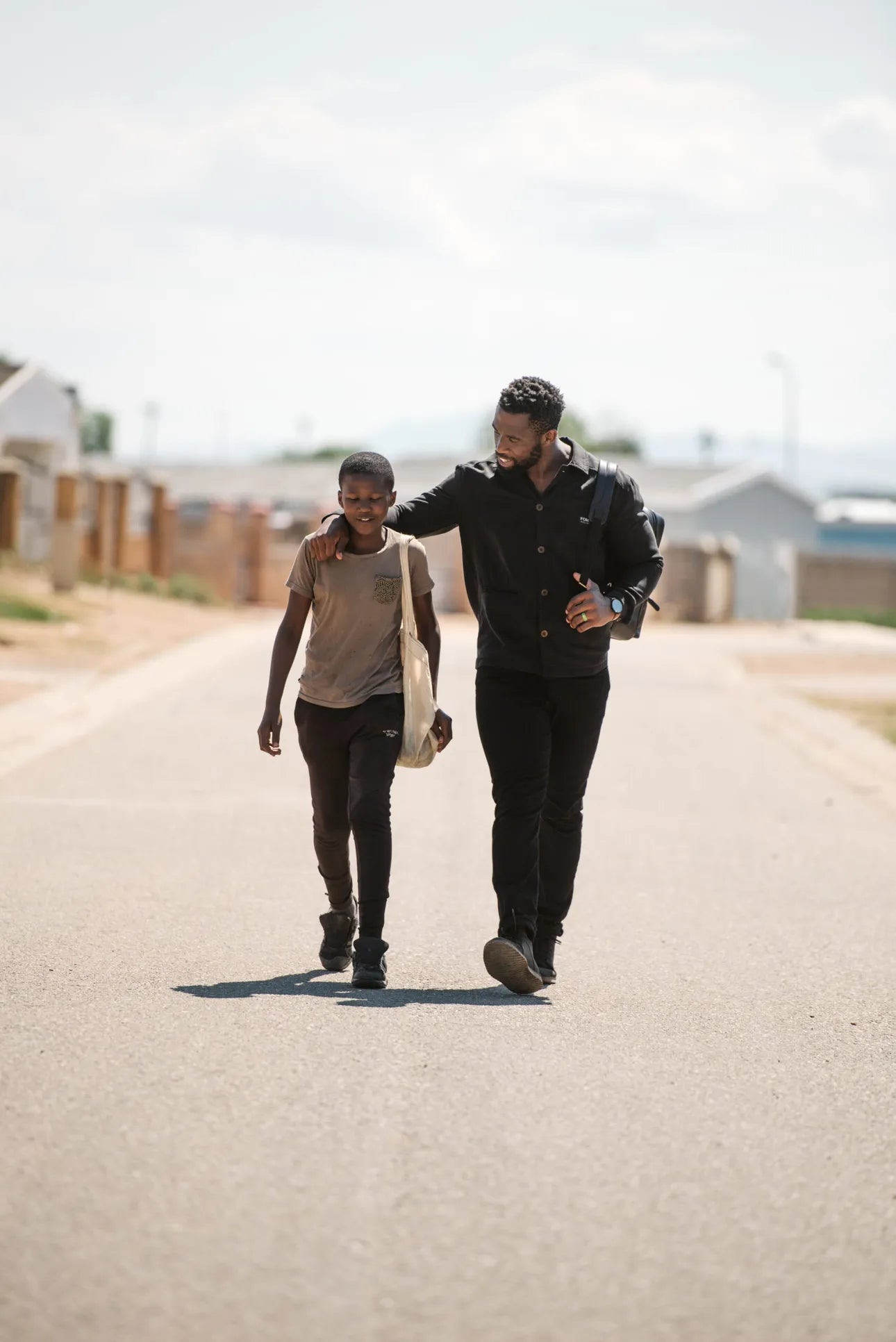 THE ALL NEW LIMITED EDITION
ZWIDE VELLIE
FOM and Siya Kolisi's shared passions for authentic design, South Africa and the upliftment of its communities inspired the new FOM x Kolisi Zwide limited edition black VELLIE. The FOM 'vellie' is our unique interpretation of the iconic South African shoe and this new version is launched as part of the new FOM x Kolisi Zwide range, a collection introduced to help fund a sports infrastructure project for the youth in Siya's home town of Zwide in the Eastern Cape, South Africa. 
Following the success of the first FOM x Kolisi collaboration to build the Mbekweni field from proceeds of the field green FOM x Kolisi VELLIE, we decided to bring something different and even more unique to our customers. As part of the Zwide collection, the black Vellie launch will be followed by two black limited edition bags and a workwear jacket. This is a very personal campaign for Siya and us as Zwide is the very town where Siya's inspirational story was born. 
Our hope is that South Africans will be as inspired and captivated by this campaign and Siya's story as we are. As a brand, we are excited to take hands with our customers, Siya Kolisi, the Kolisi Foundation and the Millennium Trust to make a difference in a special community. Making this shoe really means a lot to us and we feel privileged to play a small part in Siya's remarkable story.