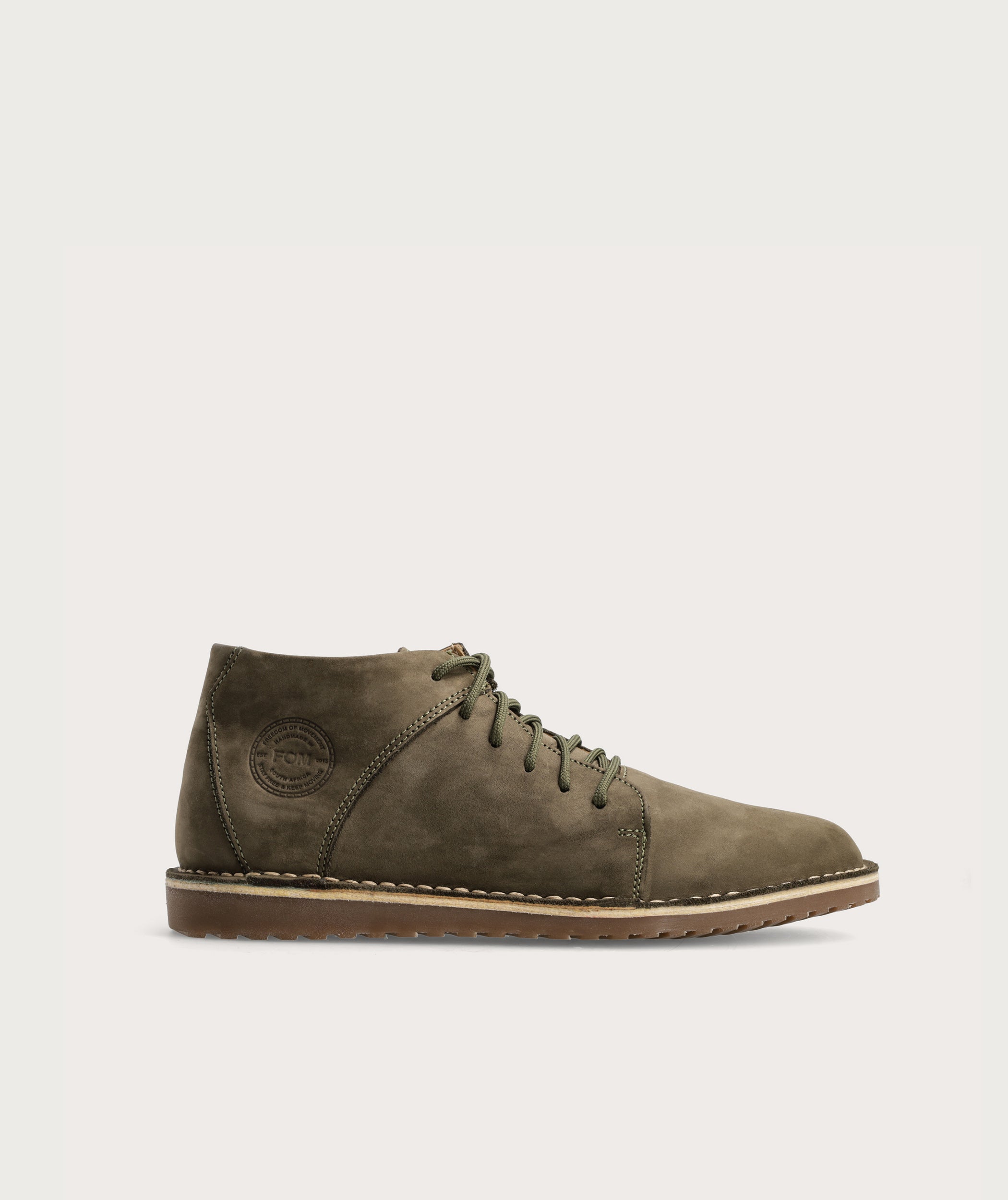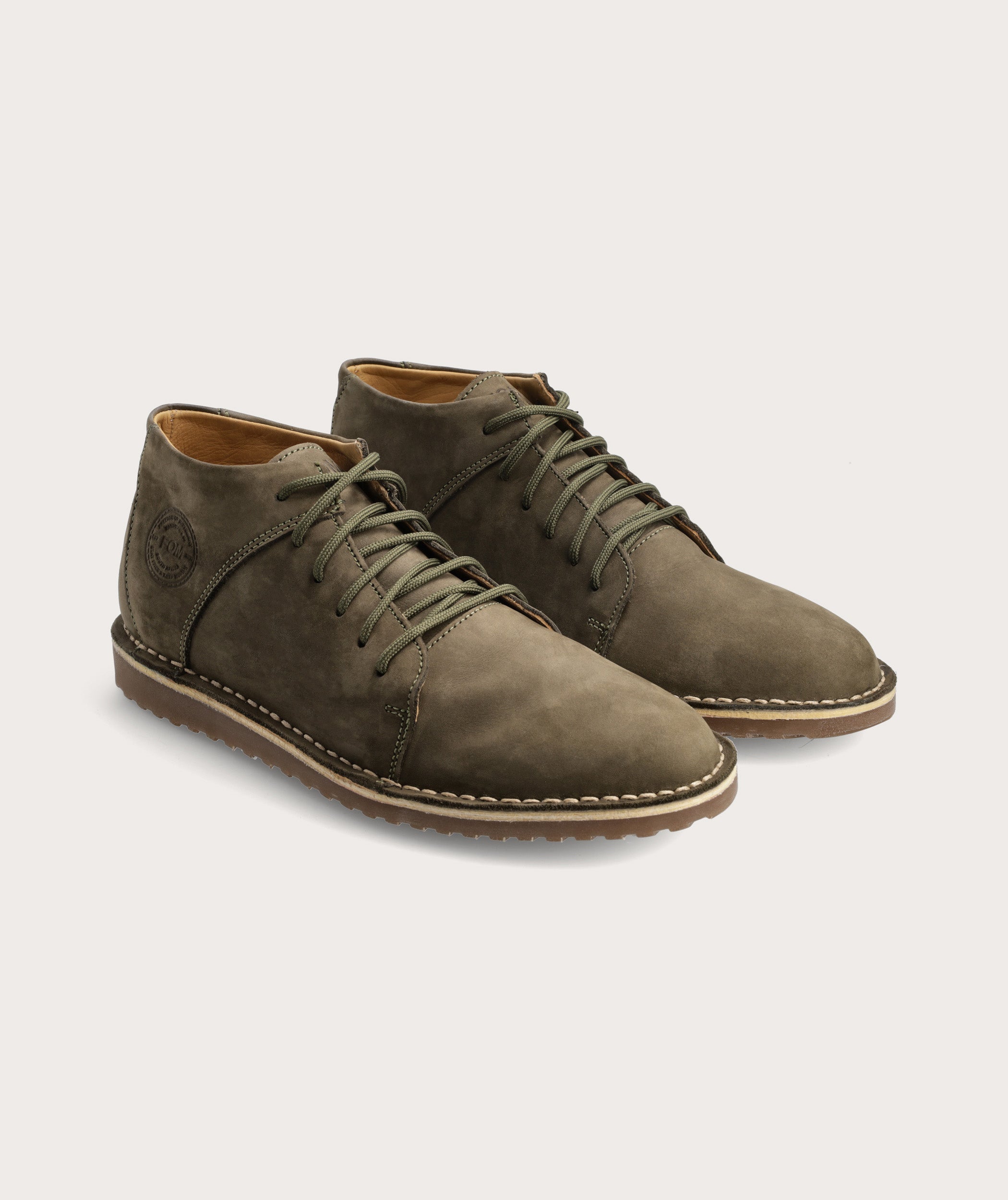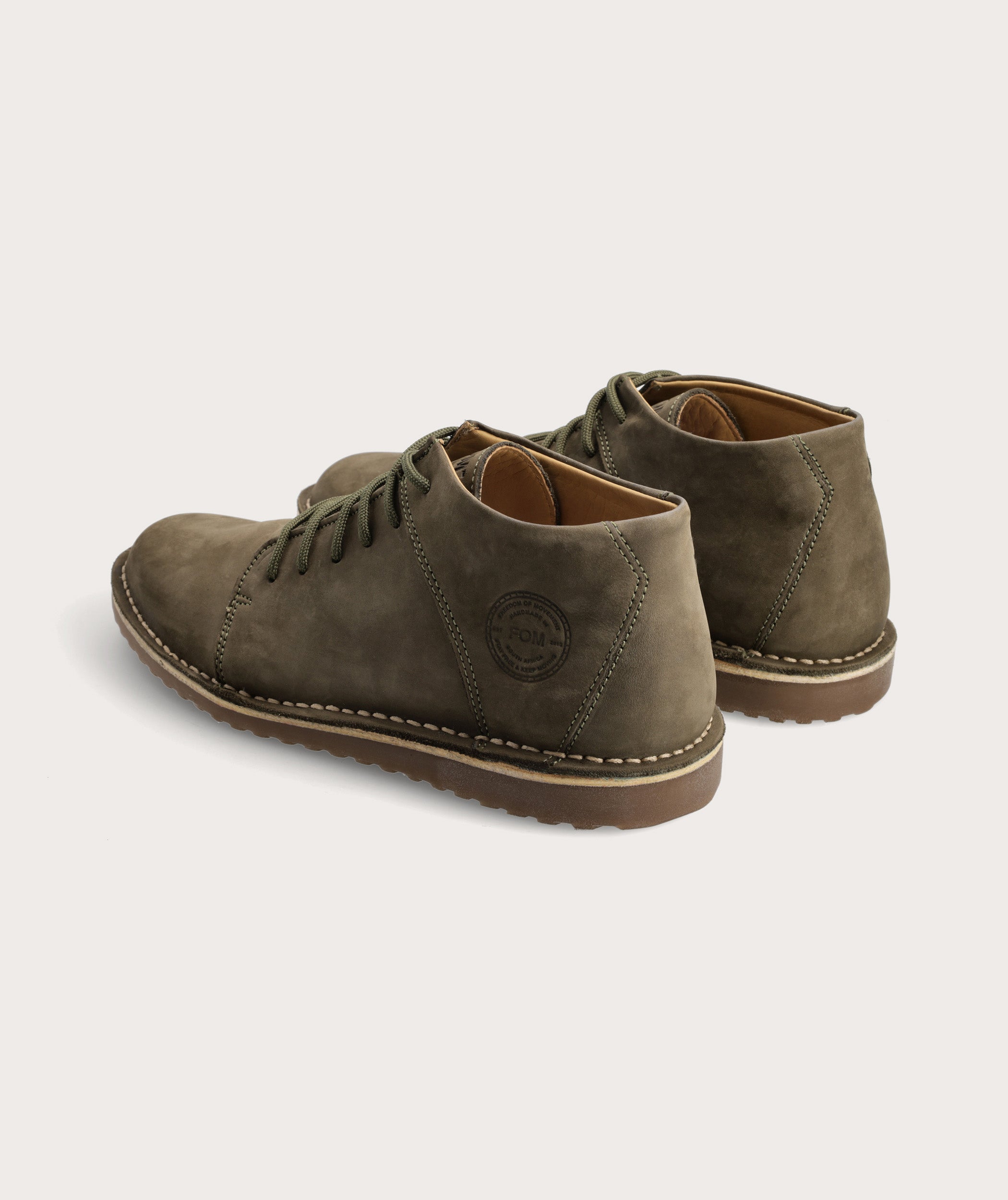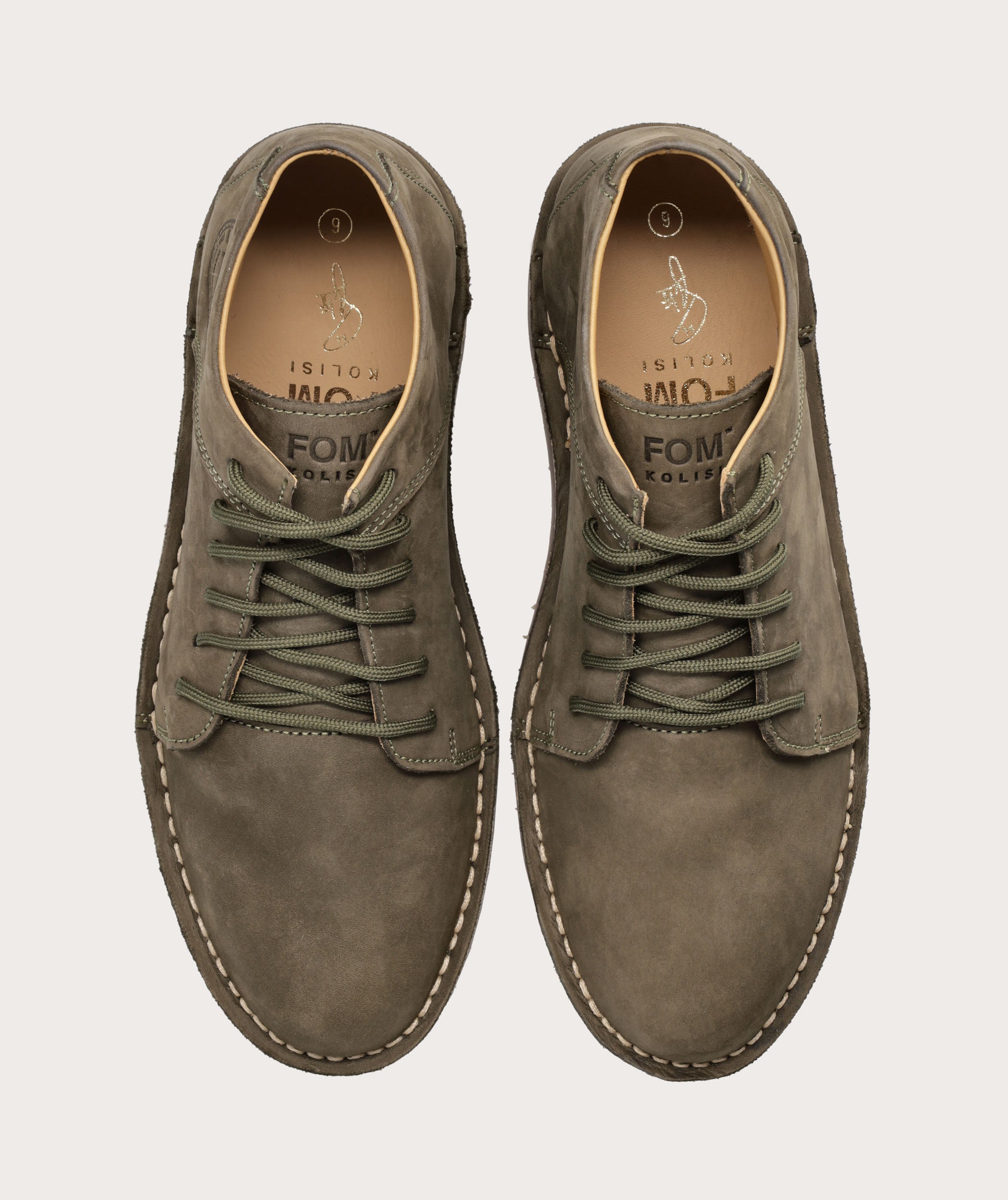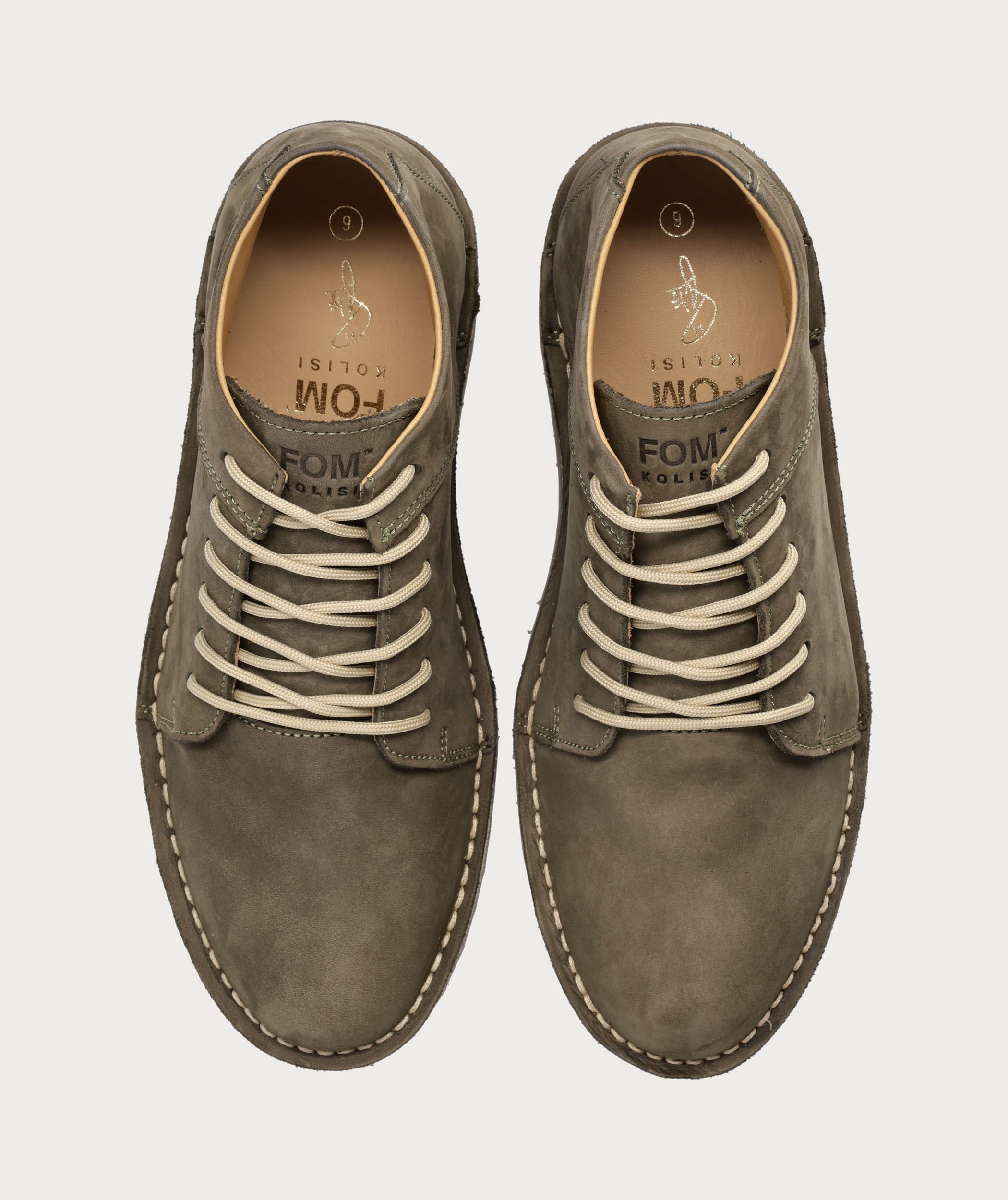 FOM x Kolisi Vellies Standard - Dark Olive
Sale price

R 1,795.00
Regular price
(/)
The heart and soul of this collaboration are FOM's and Kolisi's shared passions for South Africa, local and authentic design, and the celebration and upliftment of local artisans and communities. The FOM 'Vellie' embodies a strong sense of South African heritage and is manufactured with the highest quality of local raw materials.
The FOM 'vellie' is our unique interpretation of the iconic South African shoe and will steadily become one of the most versatile and comfortable shoes you have ever owned. From semi-formal to braai, the perfect wheels for any adventure.
THIS PRODUCT SHIPS FOR FREE! Free returns within 7 days of delivery
Out of stock
Out of stock
Out of stock
Out of stock
Out of stock
Out of stock
Only 5 units left
• Durable premium nubuck leather
• Handcrafted in South Africa
• Calf skin lining
• Hard-wearing tonal top stitching sole
• Wedge profile
• Includes 2 waxed laces: Dark Olive & Vintage White
• Packaged in a custom designed box
• Collaboration logo is tatefully embossed onto the shoes tongue
• Siya Kolisi signature embossed within the shoe's interior to give the wearer an intimate sense of the extended collaboration they become a part of through the purchase.
HOW TO ACCURATELY MEASURE YOUR FOOT:
1. Place a piece of paper on a hard floor and against a wall
Stand barefoot on the piece of paper, making sure that the paper is still against the wall
Draw a line at the top of your longest toe
2. Measure the distance in Millimeters from the line at the top of your foot to the edge of the paper which was against the wall
3. Do the same with your other foot
4. Use the measurements of your longest foot to ensure that both shoes fit you perfectly

Standard Vellies Foot Recommended
UK/SA Size US Size EU Size Length (mm) FOM Size
8 9 42 270 8
9 10 43 279 9
10 11 44.5 287 10
11 12 46 296 11
12 13 47 304 12
13 14 48 312 13
We pride ourselves on using only the finest raw materials and strive to manufacture our products to the highest quality standards.

The standard warranty for all products is 6 months from the date of purchase.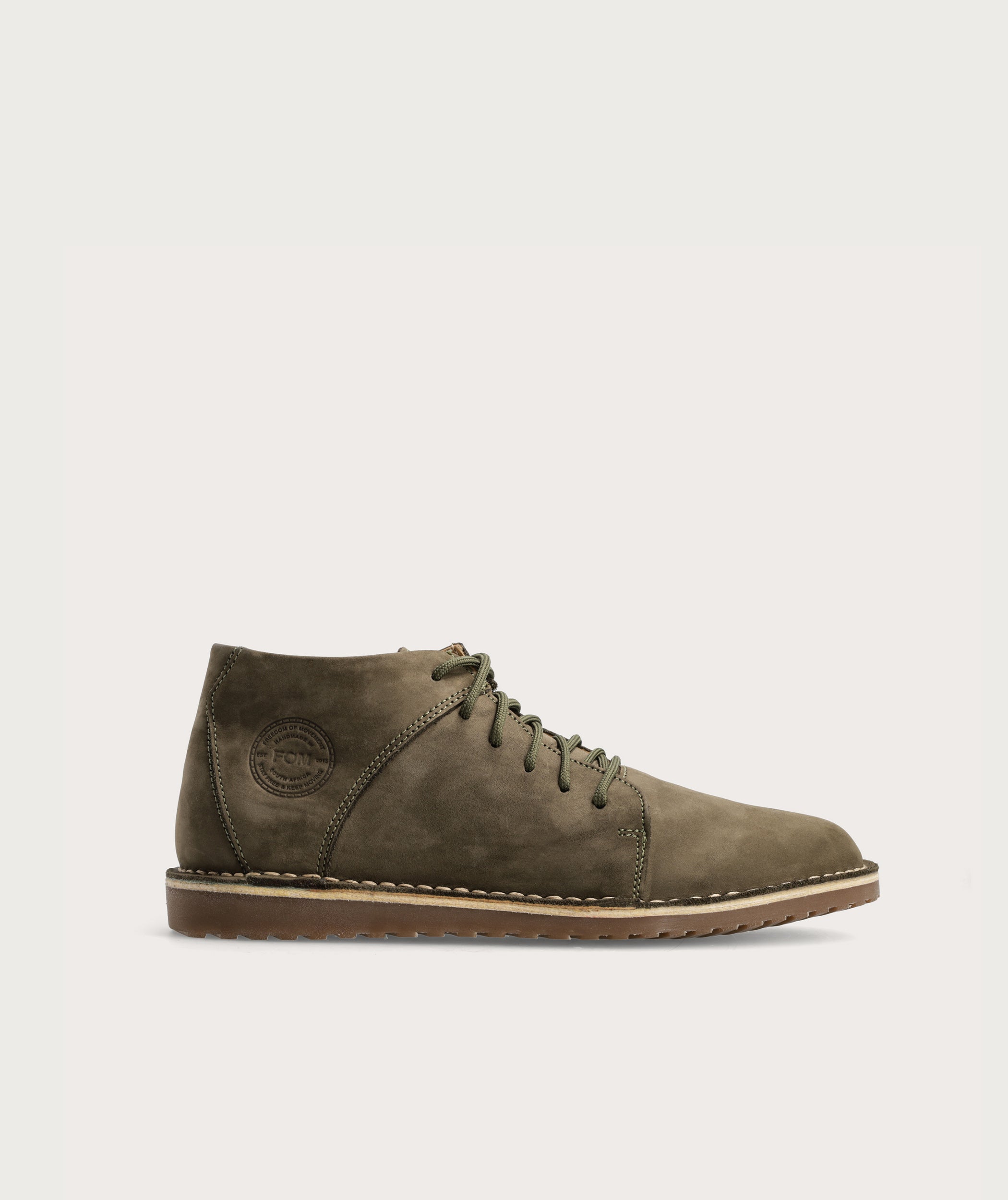 FOM x Kolisi Vellies Standard - Dark Olive
Sale price

R 1,795.00
Regular price
Choose options